southstatebank.com   |   (800) 277-2175

August 2015 eNews
Send or Receive Money through Popmoney®
Reimbursing your friend for lunch? Are you organizing a group trip and need a way for others to pay you back? Or, do you need to send money to your child at college? Popmoney® makes it easy.
Read More
Advice Center
Get Financially Ready for College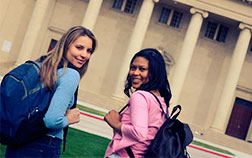 Whether you are just starting college this fall or going back for another semester, it's a good idea to give yourself guidelines for your finances. To help, we've listed a few things to think about before heading back to school.
Read More
Our Communities
Our Favorite Day Trips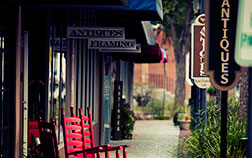 Planning a big vacation isn't always possible. Luckily, there are a variety of local trips that can fill your day with adventure and fun. We asked our South State employees to tell us about their favorite day trips in the south. Here are some of the favorites.
Read More
Advice Center
Protecting Yourself at Home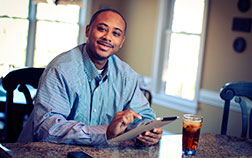 It's easy to let your guard down when you're in the security of your own home. Thieves and hackers can often take advantage of homeowners in many ways. Use these tips to help keep you and your family safe.
Read More
Lifestyle
How to Keep Your Electric Bill Low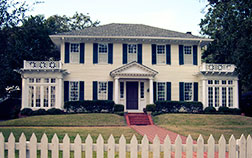 A southern summer usually means sweet tea on front porches, farmers markets and air conditioning to beat the heat. Trying to stay cool in your house can mean your electric bill takes a hit, but with some planning and know-how, you can prevent losing control of your bill. Here are some tips for keeping your electric bill under control.
Read More
Feature
Apple Pay®
Enjoy secure mobile payments without ever needing your wallet. Now accepted at hundreds of thousands of locations nationwide.*

*Disclosure: Apple Pay and Touch ID are trademarks of Apple Inc.
Learn More
If you wish to not receive notification emails from South State Bank, please unsubscribe.©2015 South State Bank, All Rights Reserved. South State Bank, 520 Gervais St, Columbia, SC 29201.
Users agree to the Terms of Disclosures and Legal Information. Visit our site for our privacy policy.Apple, the Apple logo, and iPhone are trademarks of Apple Inc., registered in the U.S. and other countries. Apple Pay and Touch ID are trademarks of Apple Inc.