CALL US (800) 277-2175   |   southstatebank.com

December 2014 eNews
Gift-Giving Made Easy with Popmoney
Who's on your holiday shopping list? Are you splitting the cost of a gift with your siblings or coworkers? At South State, we make it easy for you to purchase group gifts and pay each other back.
read more
Advice Center
Merging Your Money When You Marry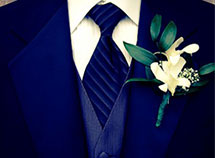 Getting married is exciting, but it brings many challenges. One challenge you and your spouse will have to face is how to merge your finances. Planning carefully and communicating clearly are important, because the financial decisions you make now can have a lasting impact on your future.
read more
our communities
12 Days of Giving Back at South State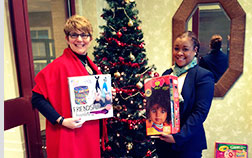 Supporting the communities we serve is the South State Way. Over the next few days, we are sharing twelve photos of how our bankers are giving back this holiday season. Do you plan to give back in your community? Share your photos with us by using #theSouthStateWay. Together, we can make a difference in the communities where we live, work and play.
read more
advice center
Tips for Shopping Safely Online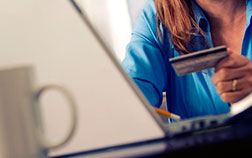 In 2014, CPC Strategy Blog predicts 195 million Americans will shop online. Shopping online provides quick access to your favorite stores and allows you to shop at your convenience. Even though the holidays are quickly approaching, you can still take advantage of Free Shipping Day on December 18. Over 900 participating retailers are offering free shipping and delivery of items by December 24. As you shop online this holiday season and in the future, consider these tips to help you shop safely.
read more
lifestyle
How to Prevent Holiday Weight Gain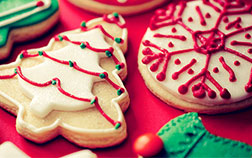 During the holidays, your normal routine is thrown off by attending holiday parties, finding the time to shop for gifts and last minute errands. And, you're constantly tempted with the scrumptious holiday treats lurking around every corner of your home and office. According to WebMD.com, most Americans put on an extra one to two pounds by the new year. It doesn't sound like a lot, but researchers at the National Institutes of Health have concluded that most Americans never lose weight they gain during the winter holidays.
read more
promo
Start earning rewards today.
With our Visa Signature Bonus Rewards Card, get a 25% bonus on all points earned every month – automatically.
learn more
If you wish to not receive notification emails from South State Bank, please unsubscribe. ©2014 South State Bank, All Rights Reserved. South State Bank, 520 Gervais St, Columbia, SC 29201. Users agree to the Terms of Disclosures and Legal Information. Visit our site for our privacy policy.