southstatebank.com   |   (800) 277-2175

December 2015 eNews
Easy Ways to Pay this Holiday Season
At South State, we want to help make your holiday shopping a little easier by offering several easy ways to pay. Whether you are taking advantage of a great online offer, tackling the stores with all the last minute shoppers or going in on a group gift for your boss, we can help. We offer several quick and secure payment solutions to make your holidays go a little smoother.
Read More
Advice Center
Tips for Traveling this Season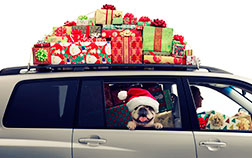 As you gear up for any holiday travel, we have some tips for making your trip go as smooth as possible. With a little planning and some of our on-the-go tips, you and your family can rest easy knowing your trip this season will be full of holiday cheer.
Read More
Our Communities
Get in the Spirit with these Holiday Events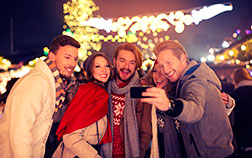 As the New Year approaches and everyone gets into the holiday spirit, the event calendars in our communities fill up with festivals, parades and special shows. We offer a little bit of everything throughout our communities and here's just a taste of the events coming up this season.
Read More
Advice Center
Your Annual Plan: End of Year Check Up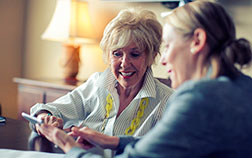 As 2015 winds down, it's a good time to conduct a comprehensive annual financial review. And while there is no such thing as a one-size-fits-all financial plan, this three-step review process can help you do a better job of keeping your financial house in order from one year to the next.*
Read More
Lifestyle
Southern-Made Gifts for Everyone on Your List
Do you have someone on your list that's impossible to buy for? At South State, we love the idea of buying unique, locally-made gifts for everyone on our list. Here are some ideas that are making our gift lists this year.
Read More
Feature
Visa® Discounts
Take advantage of special deals including up to 20% off or free shipping when your use your South State Bank Visa® debit card.
Learn More
Please consult your tax advisor for tax related issues.
Not FDIC Insured
Not Bank Guaranteed
May Lose Value
Not Insured by any Federal Government Agency
Not a Bank Deposit
The services offered within this investment site are available exclusively through our U.S. registered representatives and are available for U.S. residents only. LPL Financial U.S. registered representatives may only conduct business with residents of the states for which they are properly registered. Please note that not all of the investments and serves mentioned are available in every state
This email message may contain an advertisement or solicitation. If you wish to not receive notification emails from South State Bank, please unsubscribe.
©2015 South State Bank, All Rights Reserved. South State Bank, 520 Gervais St, Columbia, SC 29201.
Users agree to the Terms of Disclosures and Legal Information. Visit our site for our privacy policy.