southstatebank.com   |   (800) 277-2175

February 2015 eNews
Put the equity you've built in your home to good use
Did you know you may be able to use the equity in your home to help cover the costs of home renovations and repairs? As a homeowner, you may have equity in your home that would allow you to secure a Home Equity Line of Credit (HELOC).
Read More
Advice Center
Benefits of a Good Credit Report
A solid credit history can be one of your most useful and powerful financial assets.  A record of sensible credit use and prompt payments can enable you to not only qualify for credit when you need it, but it may also enable you to get a lower interest rate on your borrowing.
Read More
Our Communities
Join us for South State Bank Day at EdVenture Children's Museum
Saturday, February 21, 2015 is South State Bank Day at EdVenture Children's Museum in Columbia, SC. The public will receive half-price admission of $5.75 and children under one get in free. Children who are members of the South State Bank Squirrels Club and an accompanying adult can also get in free.
Read More
Advice Center
Keeping Your Home in the Best Condition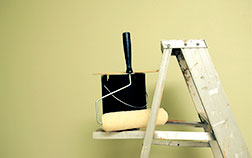 At South State Bank, we understand that owning a home is a large responsibility. Just like a car, your home requires frequent maintenance to keep it in shape. By planning ahead and breaking up the work into a handful of tasks, you can keep your home in the best condition possible.
Read More
Lifestyle
Six Spring Break Spots in Our Communities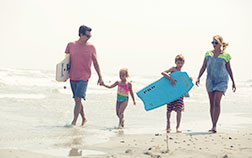 It's February, which means spring break is just around the corner. Instead of scrambling at the last minute to put together the perfect exotic vacation, try checking out some of the beautiful locations right here in our South State communities.
Read More
Feature
Car Loans 1.99% APR for 60 Months
When it comes to buying a car, you shouldn't have to stress over the rate.  Whether you're looking to buy a new car or a used one, South State can help.
Learn More
If you wish to not receive notification emails from South State Bank, please unsubscribe.©2015 South State Bank, All Rights Reserved. South State Bank, 520 Gervais St, Columbia, SC 29201.
Users agree to the Terms of Disclosures and Legal Information. Visit our site for our privacy policy.