southstatebank.com   |   (800) 277-2175

May 2017 eNews
Mobile App Enhancements
Now Available
We're excited to announce Apple® Touch ID1 and other enhancements to our Mobile App.2 With these new features, you'll gain quicker access to your account information and easily view your transactions. Read about what you can expect here.
Read More
Advice Center
Calling First-Time Homebuyers!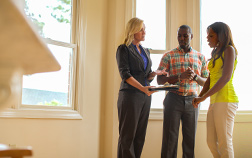 Have you noticed "For Sale" signs popping up in your neighborhood? Summer is a prime time for homebuying, and we're here to help. For the week of May 15-21, we will be celebrating first-time homebuyers with tips and resources across our social media channels. Here's a taste of what you can expect to see.
Read More
Lifestyle
Backyards on a Budget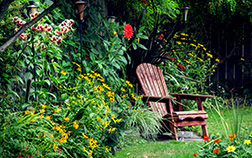 It's time to pull on the gardening gloves, grab your sunscreen and create something beautiful in your backyard. Creating an outdoor space doesn't have to drain your summer fun budget. With a little creativity and some help from these tips, you'll be well on your way to having the best backyard in the neighborhood.
Read More
Advice Center
Vacation Value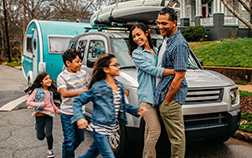 If summer wanderlust is setting in, you might be looking at your calendar to figure out when you can fit in a little R&R. When you're planning a trip, it's easy to get overwhelmed by all the options available. With these tips, you can easily plan your next getaway and get the most value from what you'd like to spend.
Read More
Our Communities
Wedding Venues in our Communities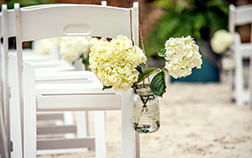 Picking the perfect wedding venue is a big decision for any couple. And if you're looking for something out of the ordinary, finding the place that matches your vision is a tall order. Luckily, our communities do not disappoint when it comes to unique venues. Here's a taste of what we have to offer.
Read More
Feature
Boat Loans
Hit the open water on your own boat from South State this summer.3
Get Started
1. Apple Pay and Touch ID are trademarks of Apple Inc.
2. Message and data rates may apply.
3. Loans subject to credit approval.This email message may contain an advertisement or solicitation. If you wish to not receive notification emails from South State Bank, please unsubscribe.
©2017 South State Bank, All Rights Reserved. South State Bank, 520 Gervais St, Columbia, SC 29201.
Users agree to the Terms of Disclosures and Legal Information. Visit our site for our privacy policy.