southstatebank.com   |   (800) 277-2175

November 2015 eNews
What's on Your Mind?
Whether you're getting married, changing jobs, saving for college or planning for retirement, most likely your finances are on your mind. To help you plan for a sound financial future, we have a list of some important things you should consider depending on your life stage. Take a look and make sure you are financially ready for what comes next.*
Read More
Advice Center
Home Maintenance for the Holidays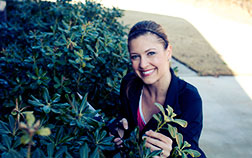 The heat of summer has finally moved out and it's time to start thinking about the temperatures dropping, the holidays quickly approaching and getting your house in shape for indoor entertaining. To keep you organized, we've put together a list of things you should think about as you transition your home to the cooler weather.
Read More
Our Communities
Loan Programs to Help Rebuild SC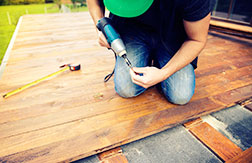 South State is committed to helping South Carolinians rebuild after the recent floods. We have created two loan programs – a mortgage renovation program that offers a low interest-only introductory rate on a home renovation loan and a personal loan with low rates and special terms that can help with home repairs and replacements.
Read More
Advice Center
Tips for Safely Shopping Online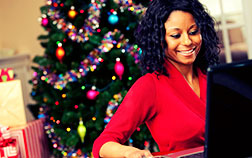 Last year more than 126 million people shopped online on Cyber Monday and each year, the number continues to increase. For Cyber Monday shoppers, getting the deals without the crowds makes holiday shopping a little easier. Shopping online provides quick access to your favorite stores and allows you to shop at your convenience. As you shop online this holiday season and in the future, consider these tips to help you shop safely.
Read More
Lifestyle
South State's 5 Favorite Thanksgiving Desserts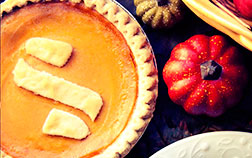 Whether you are a turkey enthusiast, a potato traditionalist or someone who requests canned cranberry sauce, everyone has an opinion about the dessert table at Thanksgiving. We asked our South State employees to name their favorite Thanksgiving dessert. To give you an idea what will be on our tables this year, here are our favorites.
Read More
Feature
1.99% APR for 60 Months**
There's plenty to think about when buying a car. Your loan should be simple. Find a car loan that fits your needs.
Get Started
Please consult your tax advisor for tax related issues.
Not FDIC Insured
Not Bank Guaranteed
May Lose Value
Not Insured by any Federal Government Agency
Not a Bank Deposit
The services offered within this investment site are available exclusively through our U.S. registered representatives and are available for U.S. residents only. LPL Financial U.S. registered representiveis may only conduct business with residents of the states for which they are properly registered. Please note that not all of the investments and services mentioned are available in every state.
**1.99% APR is our lowest rate available which includes a discount for having a South State Bank checking account. For 2015-2013 models. New loans only. Minimum loan amount of $10,000 for a 60-month term. Loans subject to credit approval. Rate may vary depending on mileage, age of vehicle, loan amount and customer's credit rating. Example, typical car loan $10,000, repayment for 60 months at 1.99% APR, monthly payments would be $175.23. Limited time offer. Other restrictions may apply. See branch for details. Member FDIC.
This email message may contain an advertisement or solicitation. If you wish to not receive notification emails from South State Bank, please unsubscribe.
©2015 South State Bank, All Rights Reserved. South State Bank, 520 Gervais St, Columbia, SC 29201.
Users agree to the Terms of Disclosures and Legal Information. Visit our site for our privacy policy.